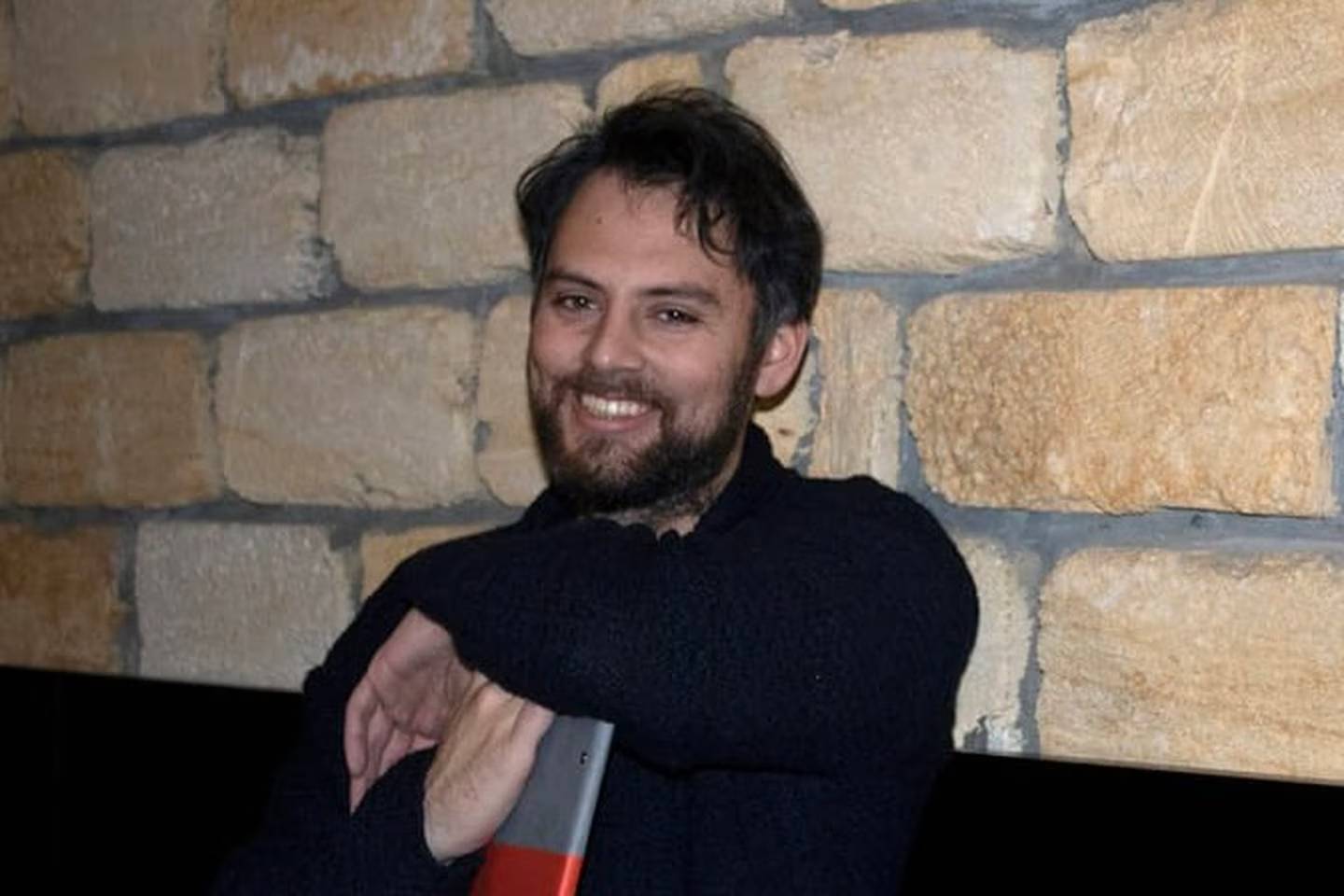 19:05
Janush Panchenko: from life under occupation to freedom in Europe
This is a new remarkable story about the fate of a young Roma in the conditions of war – from occupation, escape to freedom. The interview with Roma activist, historian, ethnographer Janush Panchenko from Kakhovka.
- Standard question - how did it all start for you?
- On the first day of the Russian invasion, I woke up at five in the morning, the whole house was shaking. Explosions woke me up, I opened my eyes and lay there, waiting for what would happen next, the explosions began to repeat. Half an hour later, I got a message that the explosions had taken place in nearby Nova Kakhovka. I called my brother, who lived in Nova, he instantly picked up the phone, and such a quick answer at 5.30 in the morning alerted me. I asked him about what was happening in their town, he answered me briefly and somehow sharply: "The war has begun, we are going to the bomb shelter, then I will dial." Two hours later I went to Nova Kakhovka to fetch my brother and his family. On the way, I saw military vehicles without flags, with the swastika "Z". I didn't know then what those signs meant. And the equipment was so old, I thought it was our local military. When we returned, with my brother's family, to Kakhovka we again saw huge cars, tanks, the caterpillars of which crumbled the asphalt. It was creepy because I had never seen so much military equipment before. We were driving along the highway in the right lane, and they were moving on the left towards us. We drove and approached each other, I did not know how to behave in this situation, and decided to slow down the speed of my car to a minimum, in the end we successfully drove home. Arriving home, I turned on the TV and then I realized that the swastika "Z" marks the Russian occupation army. But even after that, I did not take it seriously, I probably did not want to realize the seriousness of what had happened.
Five days later, I again went to Nova Kakhovka, but on a different road and on the way I saw civilian cars, some of them were simply burned and scattered all over the road, like toys. Looking at these cars, I realized that no one was alive there. At that moment, I realized that it was the Russians who simply shot down the cars of civilians who, on the first day of the Russian invasion, left the town in a panic. And I thought that two days ago we could have been driving along this street, but we were lucky to be alive. The occupiers that we met did not shoot civilian cars, and those that these people met killed everyone. At that moment, I became aware of the horror that was happening. And I no longer had the opportunity to doubt anything.
- You said that you live in Kakhovka, tell us how the occupation took place in the early days?
- Yes, I live in Kakhovka. The first weeks I did not meet the Russian occupiers, except for the case that I spoke about. We heard a lot of explosions, but I did not see any soldiers or military equipment. Therefore, the occupation in the first days was not particularly felt, our local Ukrainian authorities continued to work, everyone was in their places. The occupiers were mainly located in the neighboring Nova Kakhovka, which I also spoke about, they did not call in our town, at least I did not meet them.
- And why?
- Kakhovska hydroelectric power station is located in Nova Kakhovka, probably, it was more important, so they were mostly located there. About in the fourth month of the occupation, there were already a lot of Russian soldiers with us, the town was full of them. Periodically, they drove along my street.
- Did the Russian soldiers have any intentions to break into your house? Or to one of the Roma?
- There were, in Vysokopіll'a, Velyka Oleksandrivka, the invaders plundered several Roma houses, this was already known in May. Later, there were many such cases in Kherson, and then in Kakhovka, Berislav. They were mainly looking for money and gold, but they carried out everything they could, for example, equipment often. The invaders mainly looted the houses left by the owners, but there was a case when they looted the house where the family lived, they beat the family members.
They also occupied the Roma youth center in Kakhovka, but there was nothing to rob there. Since we took everything of value from there in the first days. On May 9, they broke down the doors to our center, and in June they already occupied the premises. Since that time, I periodically saw the Z-men near the center when I passed by it. But I was glad that there was nothing of value inside.
- I don't understand why you didn't leave right away? I myself am from Transcarpathia, and we are far from Russia, Thank God, but when they heard about the war, a lot of people left everything and left. What plans did you have?
- Even before the war, we said that in the event of a Russian invasion, we would leave for Lviv, but when the invasion began, there were doubts whether to go or not, plus there were shelling along the way, many people died on the way, we decided that it would be safer to stay at home. On the first day, we started calling relatives to leave and take the children with us. We called one, and then the second ... in the end, we decided to get together with several families, to be in the same house. Then several families came to us, we lived together for about a month, 12 people.
- And what kind of situation did you have when you lived together, how did you feel?
- We were all so relaxed. I felt safer, I think everyone felt that way. Sometimes we were in the house, and sometimes we went down to the basement, mostly at night. We slept dressed, so that in case of emergency, we could quickly leave the house and go to the shelter. But, it was hard, because out of 12 people in the house, 3 were children. It is very difficult for children to get up at night, get ready, go somewhere.
At that moment, an elderly Roma woman lived with us, she was 76 years old, she unconsciously called the Russian soldiers "Germans" and prayed every day with the children, and those were very sensual moments.
We lived like this for about a month, at first it was all terrifying: shots, explosions, fighter flights, and then not. People get used to everything and you get used to it too. A month later, one family returned home, then we lived with five of us.
- Did all the Roma stay in Kakhovka or were there those who left right away?
- The first wave of departures was at the very beginning of the war, the Roma, out of panic or shock, simply went into the unknown, mainly to Lviv, Ivano-Frankivsk, sometimes to the Dnipro. This lasted for about a week. After a week of war, people preferred to stay at home.
- Were there any cases on the part of the Russians in relation to the Roma?
- The first case was when a Roma guy disappeared, I'm not even sure that he is an adult, he is 17-19 years old. His grandmother called me and said Anton (name changed) disappeared, he has been gone for a week. We did not know where he had disappeared, although everyone understood where one could disappear in such conditions. In total, he was gone for 20 days, during which time there were many rumors that he was killed, that someone saw him killed, and the like. But then his family called me and said that Anton was already at home. He was beaten, tortured and abused. As I learned later from him, the Russians stopped him on the street, and he did not have any documents with him and they took him away for identification. But in fact, he turned into a worker for them: he dug holes, buried the corpses of dead people and the remains of their bodies...
Then there was the case of the capture of several more Roma for suspicion of helping the Ukrainian army. These cases were "on hearing" among our Roma, all this influenced the departure of people from the Kherson region.
- Were you free to leave Kakhovka?
- Until May, I think so. Although there were difficulties, sometimes you had to wait a long time on the front line. My mother and I also planned to leave through Vasyl'ivka to Lviv, then Ivano-Frankivsk, we also thought about Odesa. We wanted to take another family with us. In this family, a Roma man was after a stroke and he needed pills for the journey. There was nothing in the town at all, no drugs. A humanitarian catastrophe, you couldn't even find something primitive. Volunteers were supposed to bring pills, and we waited a long time for them. But in the end, this family decided to stay. Then my car broke down, and it was very difficult to buy some spare parts, they were not in the town either. Then my friend found the necessary parts in Kherson and brought them to me, and exactly on the day he arrived from Kherson, the Antonivskyi bridge was destroyed, that is, it was the last day when it was possible to drive from Kherson to Kakhovka at all. In general, because of this, everything was delayed, at a certain period it became even more difficult to get to the territory of free Ukraine. People who were driving their own cars waited 2-3 weeks in line in the gray zone. Although some of my brothers still managed to get to Lviv, but in the end they said: "If we knew how and what it would be, we would not go through Vasyl'ivka". In addition, we provided food support to the local population, mostly Roma, the situation was very difficult. It seemed to me that I could not leave so early, several families called me every day and asked for at least some minimal food assistance. Some people didn't really have anything to eat.